Friday, December 14
CAROLING AT THE MANATEE
Blue Manatee Children's Bookstore, 3094 Madison Road, Cincinnati
5 p.m.
Get in the holiday spirit at the Blue Manatee. There will be bells to jingles and carols led by the wonderful booksellers to held spread some holly jolly cheer.
Call 513-731-2665 or visit http://bluemanateebooks.com for more information.
TCT PRESENTS SANTA CLAUS: THE MUSICAL
Taft Theatre, 317 East 5th St., Cincinnati
7:30 p.m.
After 1,000 years of faithful service, Santa Claus has decided to retire. But not all the elves in Santa's Workshop are too thrilled about his chosen replacement. With the help of his tech-savvy daughter, Beatrice, website designer Nick is in for the adventure of his life as he prepares to take over the reins to Santa's sleigh…before the next Christmas!
Tickets start at $10.
Call 1-800-745-3000 or visit thechildrenstheatre.com for more information.
Saturday, December 15
ALL ABOARD THE POLAR EXPRESS!
Loveland Branch, 649 Loveland Madeira Rd., Loveland
10:30 a.m.
Tickets, please! Tickets! Come ride along the Polar Express for a day of fun. Family storytime at 10:30 a.m., craft at 1 p.m., Movie at 2 p.m. and hot chocolate served all throughout the day. Call 513-369-4476 or visit cincinnatilibrary.org for more information.
STAR WARS NIGHT AT THE CYCLONES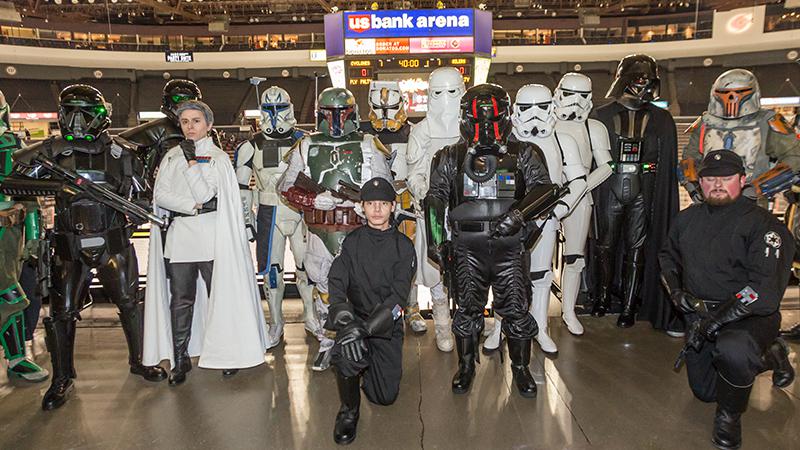 US Bank Arena, 100 Broadway St., Cincinnati
7:30 p.m.
The force is strong with the Cincinnati Cyclones as they take on the Wichita Thunder for Star Wars Night! Some of your favorite characters from the movie franchise will be on site and the Cyclones will be wearing special Star Wars inspired jerseys. Your young padawans will love this out-of-this-world event.
Tickets $15 and up.
Call 513-421-4111 or visit cycloneshockey.com for more information.
FREE WINTER SCAVENGER HUNT AND MUSIC
Farbach-Werner Nature Preserve, 3455 Poole Rd., Colerain Township
12 – 3 p.m.
Pick up a scavenger hunt sheet in the nature barn, search for answers along the trail to earn a prize and once you finish the hunt, warm up with some live folk music in the barn.
A valid Great Parks of Hamilton County vehicle permit is required to enter the park, see website for more information
Call 513-521-7275 or visit greatparks.org for more information.